Let's continue our exploration of Mind Over Machines' culture by picking up where we left off: We started with the primacy of self-care, why and how to be kind to oneself.
When our MINDs are thriving, their natural inclination is to help others thrive by enabling them to work smarter, which just happens to match our mission:
To Enrich Lives by Helping the World Work Smarter.  
We drive this through our prime directive:
Bring Your Brilliance.
It can be done smarter, often much smarter.
Find the breakthrough. Share your insights!
Every MIND on our team is here for a reason. Each brings a unique blend of expertise and real-world experience. We encourage – okay, maybe more like demand – our MINDs embrace their genius. Own it and put it to work every day.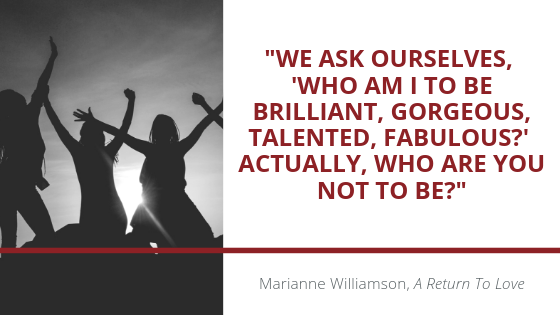 We'll talk more about brilliant MINDs later in this post. First, you may ask, how do I know "it" can be done smarter?
The Evolution of Substandard Systems
Most business processes and systems in operation today were established, well, long before today. Meanwhile, since your last process implementation:
Your work environment likely has changed.
Your market and the entire world certainly have changed.
Best practices and available tools absolutely have changed and improved.
Standard operating procedures often get muddled over time. Even if a process seems to be holding up across changing landscapes and staff turnover, the Why often gets lost. That's how history repeats its mistakes; we forget the reasoning behind our routine actions.
It Can Be Done Smarter, Often Much Smarter.
Even if you've recently refreshed your processes to better align with your changing world, if that's "all" you've done, you're still shortchanging yourself, bypassing potential opportunities for massive breakthroughs. Modern business software offers astounding improvements over yesterday's systems. Most folks just aren't aware of all the ways today's technology can augment and empower employees. We're talking about systems that can open emails, read them, and do half or more of the work before a human ever gets involved. Business intelligence that can offer insights to enlighten strategy and permit new modes of value creation.
It's understandably difficult for anybody to be well versed in the universe of enterprise software and office automation tools because:
It IS a vast universe!
It's constantly expanding and evolving.
Thus, the possible combinations for any given potential solution set grow exponentially. And great leaders with the best intentions sometimes unwittingly design processes and select tools that are not the best solution.
So, how do you find the smarter way to do "it"?
I'll sketch out the process we use. Be aware that it may be difficult for your company to do this all on its own. It often requires fresh eyes, an outsider perspective, awareness of the ever-changing software universe, and familiarity with dozens of examples of what others are doing across industries.
Find the Breakthrough.
Start with raw curiosity. This is often called the "discovery phase." It's all about digging deep, uncovering clues, and understanding the reality of the situation.
Okay, but how do you find the breakthrough?
With an open mind. Bringing no preconceived notions. Just start probing. Open-ended questions are valuable for understanding how your people work on the ground, every day. Follow the truth and always question assumptions. Inefficiencies often masquerade as technical problems, but be careful; they're frequently symptoms of underlying business process issues.
Sometimes the breakthrough still remains elusive, even when all stakeholders are engaged and forthcoming. Chalk this up to one of life's great axioms: You don't know what you don't know.
Root cause analysis can help your team get its collective head around what it is they don't know. You start with the obvious problem and work backward, identifying each link in the chain until you establish the root cause. Known as the "5 Whys," this simple exercise may lead to a big reveal.
All of the above techniques are aimed at fleshing out the current state of your operation and identifying broken processes. Do your people have ideas for improving the way they work? Is there a vision of the future desired state you're trying to achieve? To get from Point A to Point B, you need to find the opportunities for improvement, seize them, and implement the best solutions. It's a journey that requires all team members to bring their brilliance and speak up, which brings us to our final dictate:
Share Your Insight!
The mere act of comparing your current state to your future vision will flush out opportunities. Where you probably could benefit from outside input is brainstorming contemporary best practices against those areas ripe for improvement.
Our experience in the aforementioned universe of enterprise software solutions, including awareness of and involvement in novel solutions others are implementing, enables us to help you build bridges from where you are to where you want to be.
Each MIND on our team has a standing order to employ every tool in their particular arsenal (formal education, field work, life experience, etc.) to find your breakthrough. There are no yes-men or women here, no blind rule-following.
When our MINDs work through the discovery process outlined above, two things emerge:
Insights
Opportunities
Other things we've seen, heard, and done come to mind – other systems, challenges, breakthroughs, solutions, and tools.
 "That reminds me of…"
"Have you considered…"
"What would happen if…"
And opportunities for significant improvement reveal themselves. Every time.
When you follow the truth, explore fresh best practices, and trust your instincts to solve puzzles, breakthroughs happen.
Give it a try. Bring your brilliance. Help the world work smarter.
*********
About This Post
Bring Your Brilliance is the second installment in a bimonthly series written by Mind Over Machines Founder & CEO Tom Loveland. As he explicates our core behaviors, we'll populate this company culture grid. It's a snapshot of who we serve and how. Click on any cell to read that post.