Expertise enhanced through powerful partnerships.
Our dynamic network of market leaders and partners help us deliver enterprise solutions through emerging technologies and industry best practices. Our vendor-agnostic approach ensures that your business needs come first and our powerful partnerships ensure those needs are met.
Our expertise in configuration and implementation ensures that your complex business technology needs will be matched to the best. From RPA to Power Platform, Mind Over Machines will help you navigate the many options and features from these market leaders to ensure implementation and adoption are successful for your teams.
Mind Over Machines helps clients understand Microsoft software capabilities, add structure and efficiency to business processes, and create integrated web applications. We are experts at building SharePoint, Office 365, Power BI, Microsoft Dynamics CRM, .NET, Azure solutions, and Power Platform. We are uniquely qualified to help you achieve the maximum potential from Microsoft products and services.
Mind Over Machines has maintained Gold Partner status, Microsoft's highest level of partner distinction. Our team of experts has earned special recognition for deep knowledge and experience helping clients maximize the value of their Microsoft cloud and on-premises investments. And as a Microsoft Partner, we has access to Microsoft's personnel to validate complex solution scenarios or escalate support cases that require Microsoft attention. Our engineers also get access to up and coming features as well as extensive training direct from the source.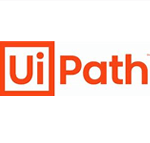 UiPath is a leading provider of Robotic Process Automation (RPA) technology. Through RPA, UiPath enables global enterprises to design, deploy, and manage a robotic workforce that mimics employees in administering rules-based tasks, freeing them from the daily routine of rote work.
With the UiPath Partner Program, Mind Over Machines has been empowered to help our customers integrate their technology solutions and business processes with UiPath technologies. This helps businesses empower their humans through digital assistants, freeing the humans for higher–level strategic thinking or innovation.
In addition to our partnerships, our team of developers and consultants have expertise and experience implementing a wide variety of business technologies. We are always adding more to our list since innovation and training is embedded in our culture.